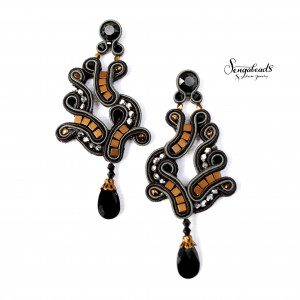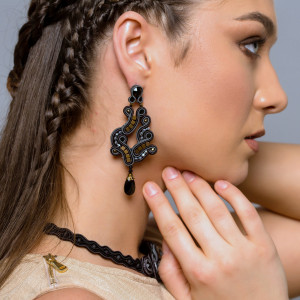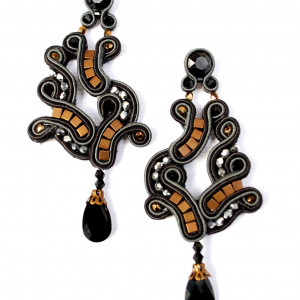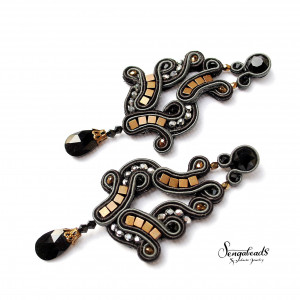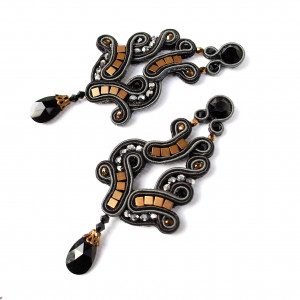 Black and copper statement earrings with Swarovski crystals
150.00 USD
http://sengabeads.com/black-and-copper-statement-earrings-with-swarovski-crystals_274432
Hurry! Only 1 item left in stock.
glass beads, soutache braid
Hand embroidered soutache earrings with Swarovski crystals, glass beads, soutache braid.
Stud earrings.
Luxurious, sparkling design, embroidered with very much attention to details ! :)
Made with Swarovski crystals, Miyuki beads, glass beads and soutache braid.
Perfect for a special gift.
Total length is around 3,14 inch ( 8 cm ), widest part is almost 13.77 inch ( ca. 3.5 cm).
Back covered with soft natural leather in black.
Each piece of Sengabeads Jewelry is hand crafted with love and care and a lot of work :))
Have any questions ? Feel free to contact me :))
---
http://sengabeads.com/black-and-copper-statement-earrings-with-swarovski-crystals_274432
---