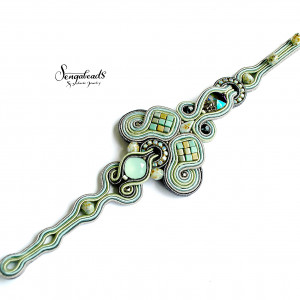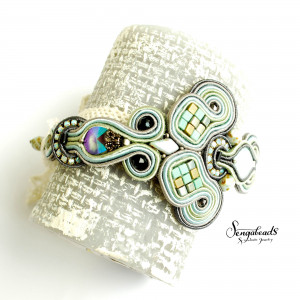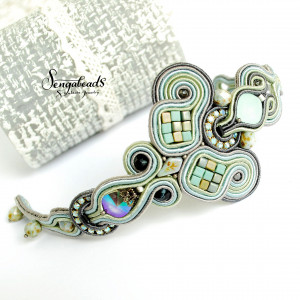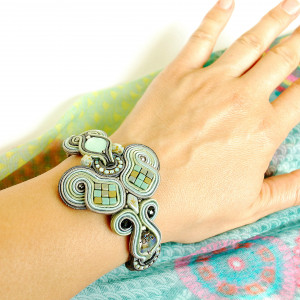 Bracelet in sage and with Swarovski crystals, adjustable lenght.
154.25 USD
http://sengabeads.com/bracelet-in-sage-and-with-swarovski-crystals-adjustable-lenght_288393
Sold out
Hand embroidered soutache bracelet in baby blue, sage and gray. Made with Swarovski cup chain, Swarovski crystals and glass beads, Miyuki sead beads, soutache braid.
OOAK design, beaded with great detail !
You can use everyday or spacial events as well :)
Total length is around 8.66 inch ( ca. 19 cm ). You can adjust the lenght to your wrist. Widest part is 1,96 inch ( 5 cm).
Luxurious, sparkling design.
Back covered with very soft PU leather in gray.
Each piece of Sengabeads Jewelry is hand crafted with love and care :)) Soutache is a technique with a lot of work.
Have any questions ? Feel free to contact me :))
Thank you for visiting my shop !
---
http://sengabeads.com/bracelet-in-sage-and-with-swarovski-crystals-adjustable-lenght_288393
---